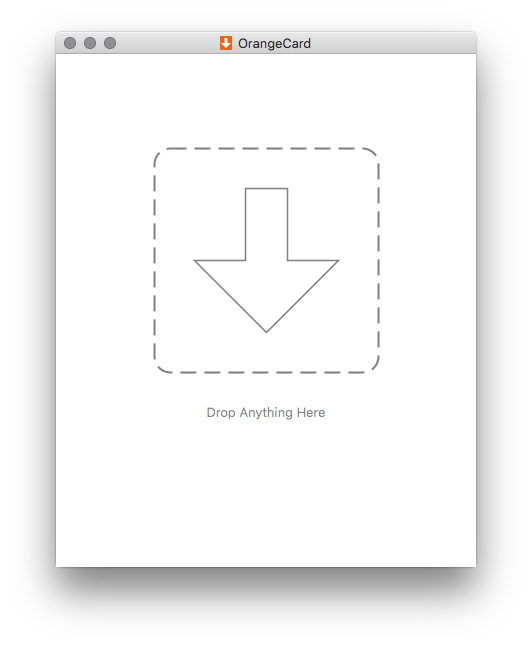 OrangeCard 1.1
OrangeCard Requires Mac OS 10.9 (Mavericks) or later.
OrangeCard is available on the Mac App Store, for just 99¢.
OrangeCard is a simple Utility for Mac OS which displays the contents of drag messages and clipboard pastes.
Drag Anything onto an OrangeCard
Paste Anything onto an OrangeCard
See Detailed pasteboard information
Select a portion or particular format to copy
Copy the entire card back to the pasteboard
Please contact me for help or feature suggestions.
---
Selfie!
Here's OrangeCard showing off it's own app bundle, all the file system attributes and spotlight metadata are displayed on the card when you drag in a file: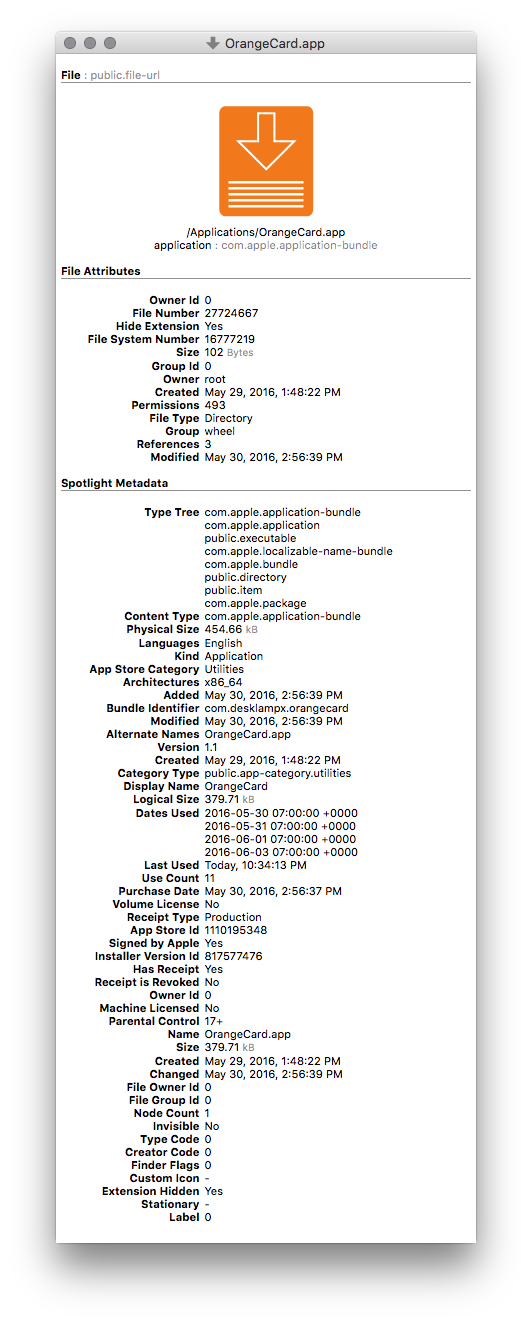 More Metadata than the NSA
For photographs and other file formats with extensive metadata support, OrangeCard provides detailed information about the camera, dates and times, geographic location and more: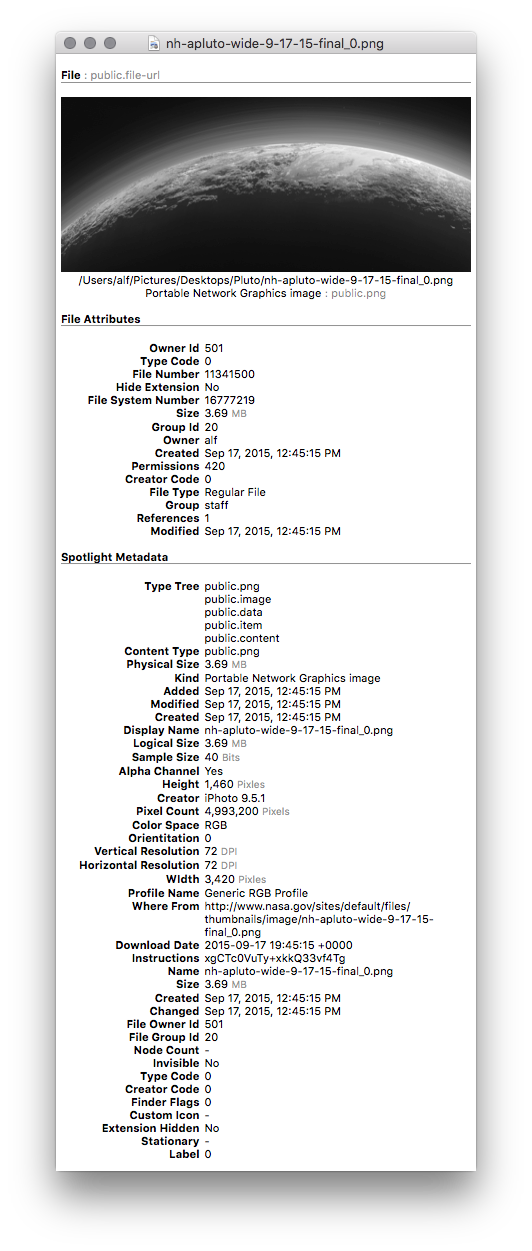 ---
Volumes of Information
Drag a Volume (Hard Disk, Solid State Disk, Compact Disk, Digital Video DisK, Network Server, etc.) onto OrangeCard to get detailed information:

Always Talk to Strange Web Servers
Drop a HTTP or HTTPS URL and OrangeCard will send a HEAD request: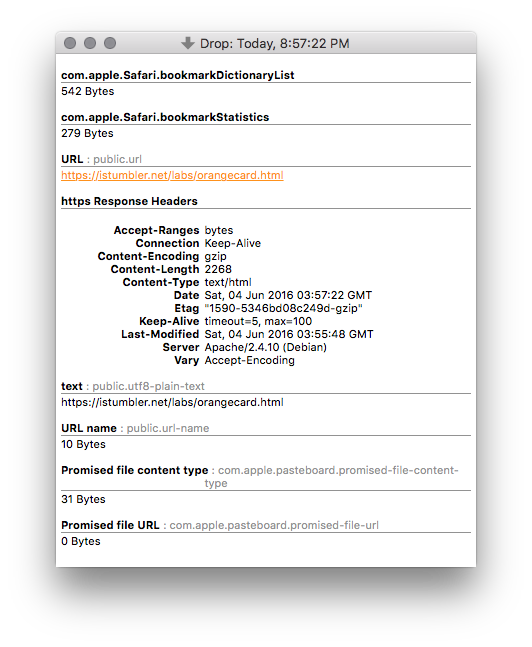 Deconstructed Copypasta
Clipboards come in different flavors, see them all and pick the one you want to copy: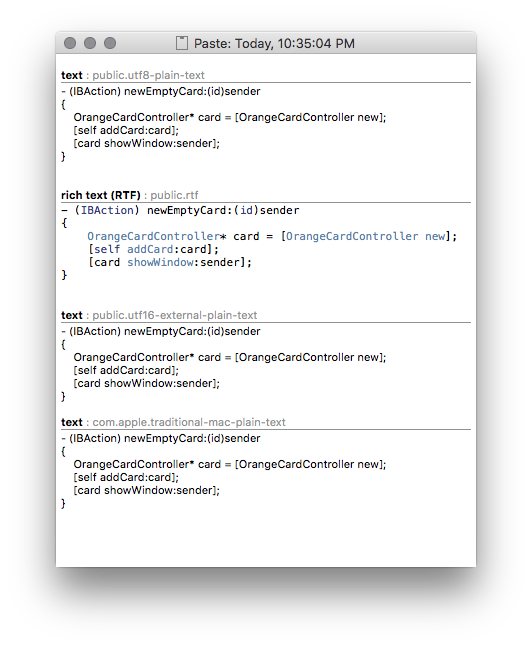 ---
Open Source Components
OrangeCard uses CardView.framework to format it's contents nicely, and LiveBundle.framework to keep the list of attributes up to date.