iStumbler Release 101
---
31 March 2015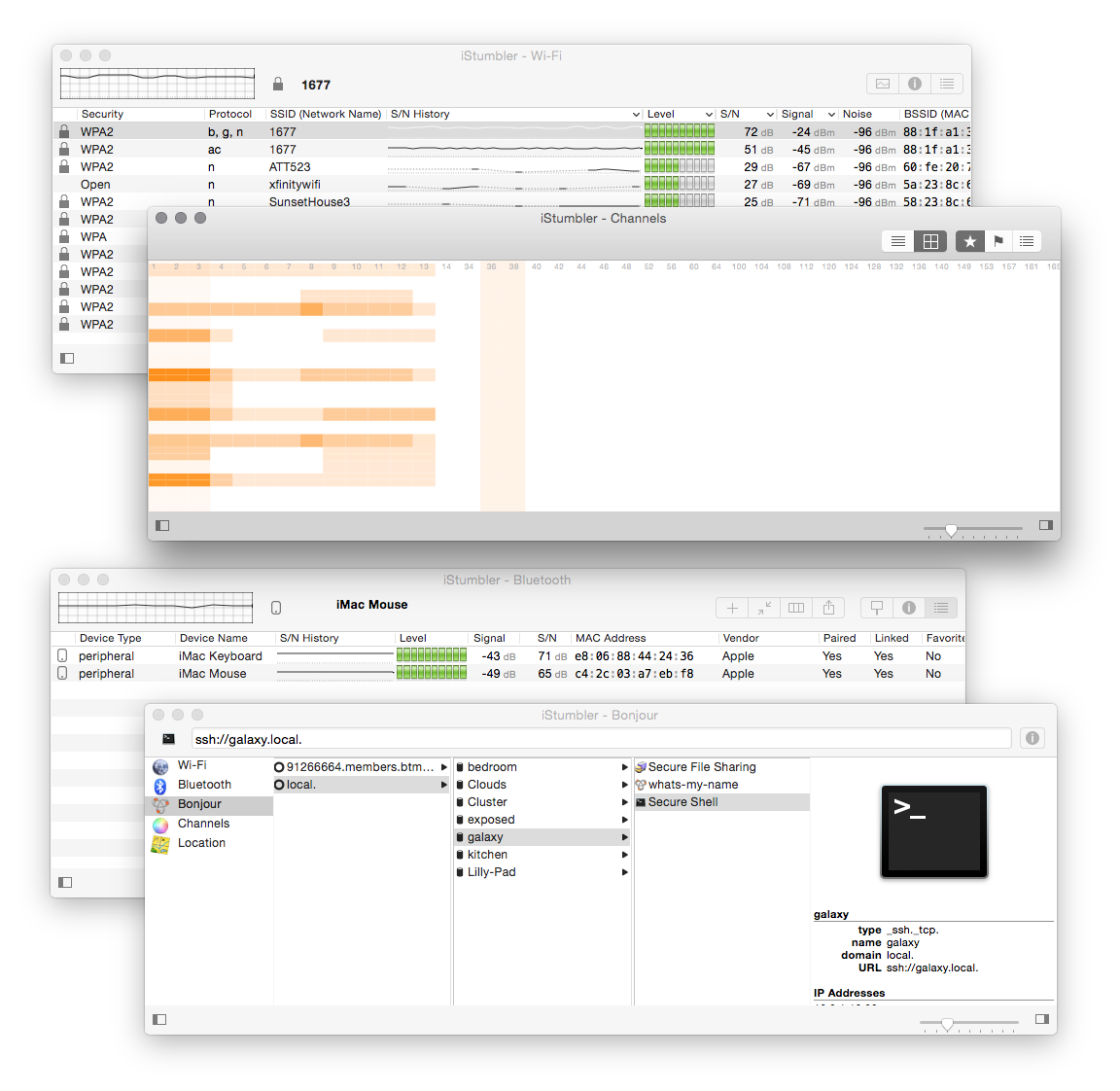 Download iStumbler Release 101
Free to download (2.9M), just $25 for all the computers you own.
iStumbler Requires Mac OS 10.10 (Yosemite) or later.
Wi-Fi and Location Plugins Requires a Wi-Fi Enabled Mac
Bluetooth Plugin Requires a Bluetooth Enabled Mac

iStumbler is the leading wireless discovery tool for Mac OS X, providing plugins for finding AirPort networks, Bluetooth devices, Bonjour services and Location information with your Mac.
Release 101 adds a new Channels plug-in, enhanced error reporting and recovery, and live updating of resources between updates. The Press Release and Change Log have all the details.
iStumbler is now $25 for all the computers that you own. We accept payment via PayPal or Stripe for Credit Cards and Bitcoin in the store, or right in the app.
iStumbler is brought to you by Alf Watt. Send me an email to suggest new features or to report a bug that's not already on the Bug List.
Previous builds of iStumbler can be found in the archive, of note are versions corresponding to major versions of Mac OS X: