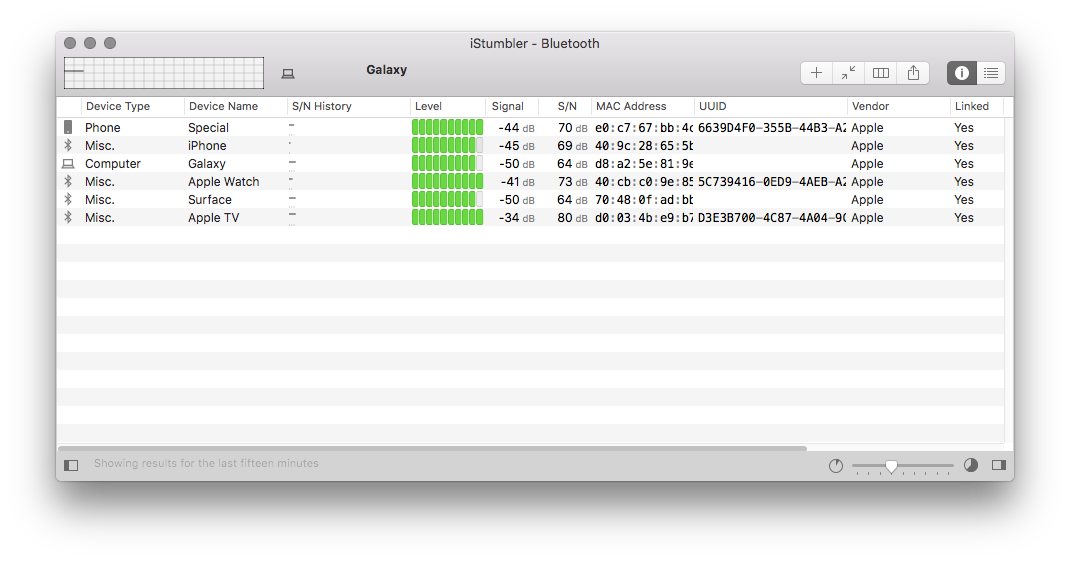 Bluetooth Device List
Shows the bluetooth devices which have been used with your computer.
Device Type: The Bluetooth Major Class of the Device
Device Name: The user assigned name of the device
S/N History the Signal to Noise ratio of radio connection to the device
MAC Address: The unique hardware MAC address of the device
Vendor: The registered vendor for the devices's MAC address
Paired: "Yes" if the device has been paired
Linked: "Yes" if the device is currently linked
Favorite: "Yes" if the device is a favorite (not used in recent versions of Mac OS)
Last Seen: how long since the most recent sample of the device
Toolbar
S/N History Signal to Noise history of the selected device
Icon and Name of the selected device
Add [ + ] launches the Bluetooth Setup Assistant
Pair [↗↙] quickly pair with a new device
Browse [ | | ] browse files on a devices
Send [↷] send a file to a device
Services [▭] list services provided by the device
Info [ i ] detailed info about the device
Samples [≔] list of samples for this device
Inspector
Shows detailed info about the selected bluetooth device.
Services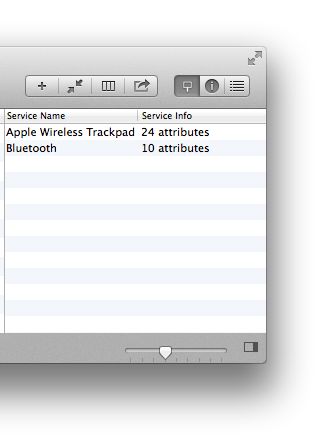 Display the Bluetooth Service Names and attributes counts for the selected device
Info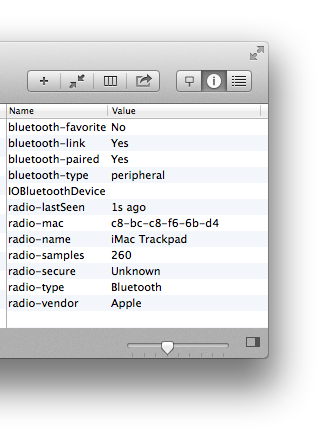 Display detailed info for the selected device
Samples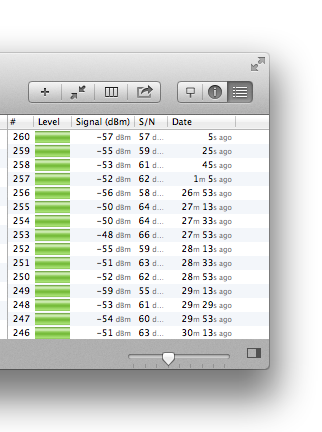 Display the sample details for the selected device.
---
Something Missing?
Contact Support